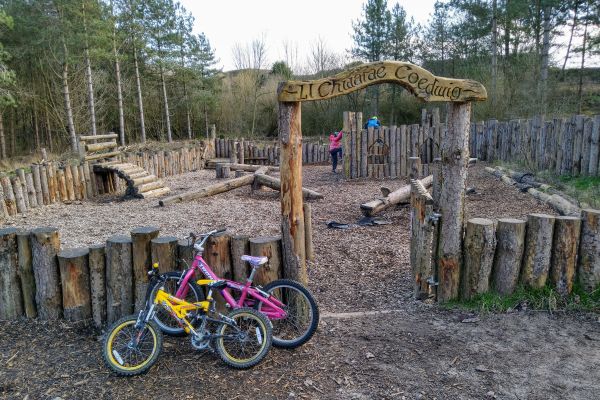 UPDATE: The playpark is now closed and there is a fundraising appeal to install a new one.
After so much rain I'd considered building an Ark in my garden I was desperate to get out, so on the first dry day where that yellow thing in the sky we hadn't seen in a while decided to come out and play we loaded the bikes into the car and headed to another favourite spot Maes Y Pant.
Just north of Wrexham in the village of Gresford, Maes Y Pant is a 70 acre forest, owned and managed by a community group of volunteers. A former quarry (the stone used to build the Mersey Tunnel came from here) the area merges with the adjacent Marford Quarry, ran by North Wales Wildlife Trust. It can be enjoyed either just as a walk or children under the age of 11 can be on bikes if they are accompanied by a (walker) adult.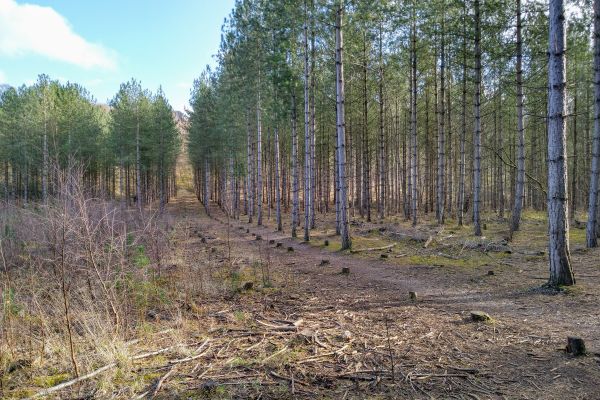 The very small car park is off Pant Lane, just before/after a road called 'The Conifers', if you're looking at it on Google Street View you won't see it because its not up to date enough, but I promise its there!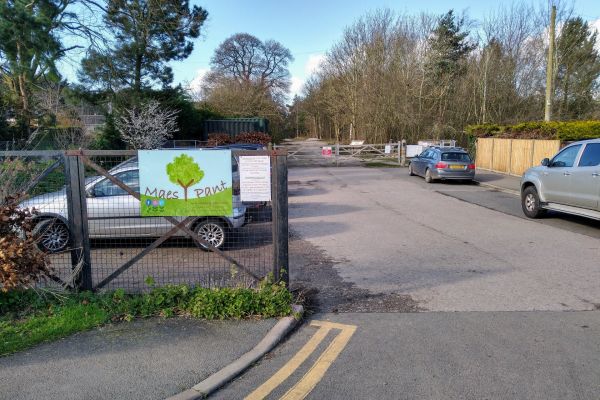 There are two waymarked trails within Maes Y Pant, the red route (1km) and the blue route (1.25km), but we normally just wander round and do our own thing, or rather the children, ahead of us on their bikes decide the route! Most of the features we liked can be found on the blue trail so if you do want to follow a trail then blue is your best bet with kids.
You'll see the information board as you walk in from the car park, it's not quite up to date as it's missing some key features, but the trails are still valid so it's worth taking a picture of it to help with navigation. The blue and red routes are shown but have faded, but if you look closely you'll see them.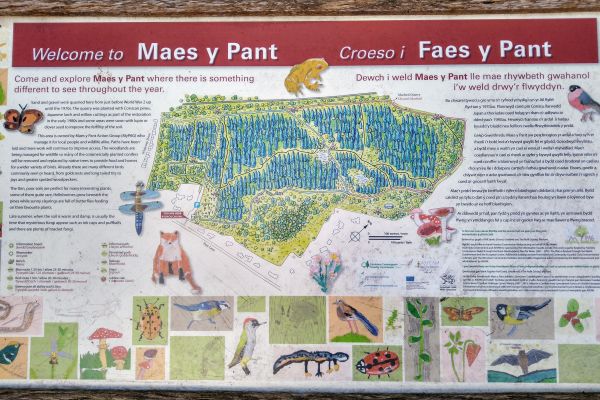 Next to the board, you'll also see a carved statue of a Quarryman who welcomes visitors. This is the first of many fantastic wood carvings you'll see on the walk.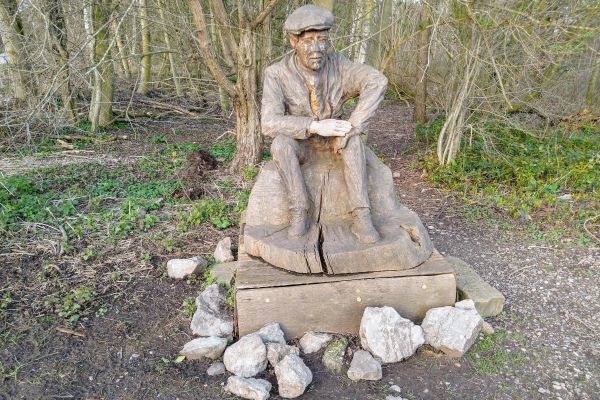 If you take the right hand path from the information board and follow it down you'll come to the Maes Y Pant fort, a lovely play area all made out of wood, with intricate carvings of swords, dragons, shields, bow and arrows. At both the start and end of the walk we always spend a long time playing dragons and knights here, running around pretending to have battles with each other, kids absolutely love it!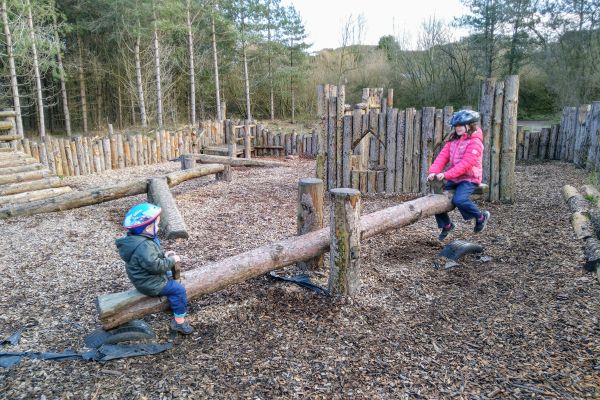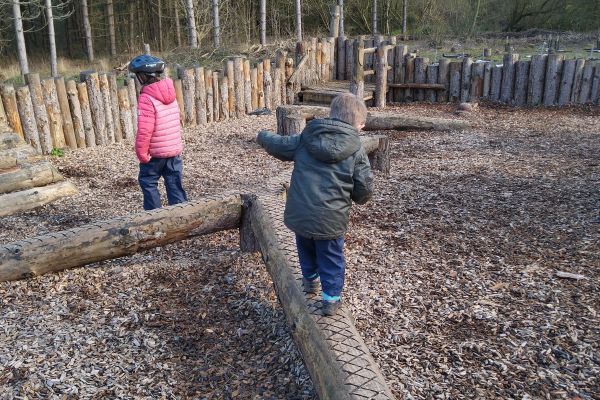 Also don't miss the beautiful carving of a little boy planting a tree behind the fort.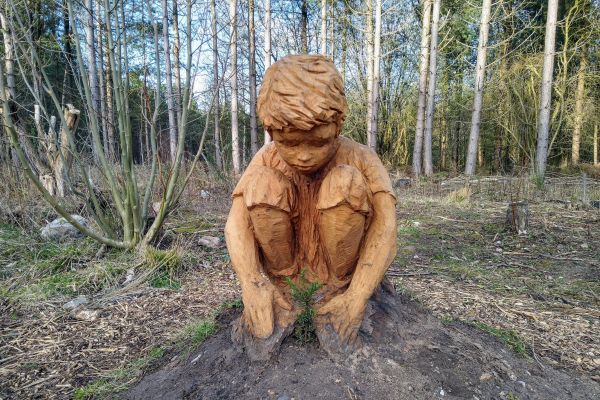 After the fun of the fort, the kids have a good cycle round as we trail behind. Obviously being a former quarry there are a fair few hills, great for going down on a bike but not so good coming up! It certainly tires them out…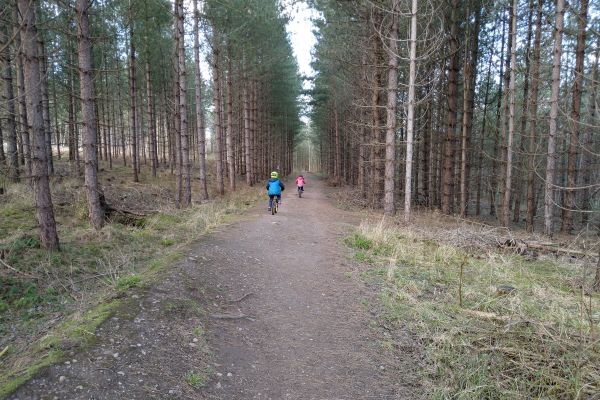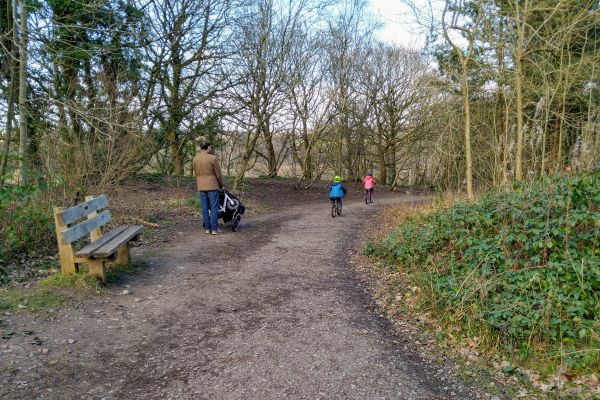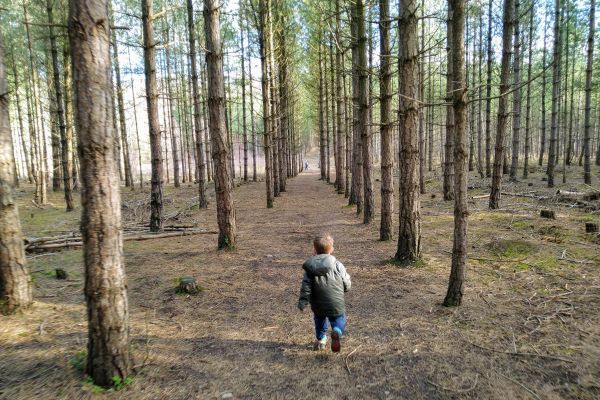 Apart from the fort their favourite areas are the two ponds. The one on the right hand side of the information board is a big clearing so they spend a lot of time riding round here, jumping over the little humps in the ground and trying to ride into any big puddles and subsequently falling in.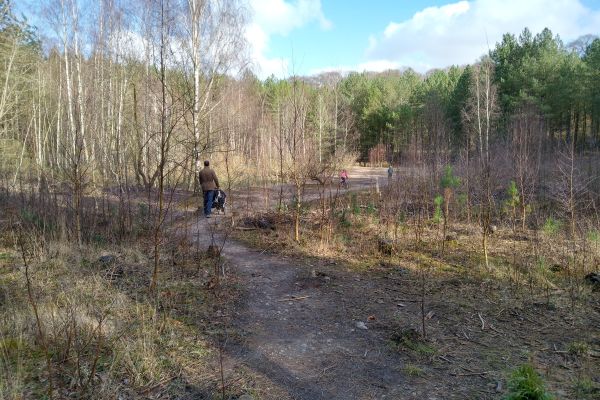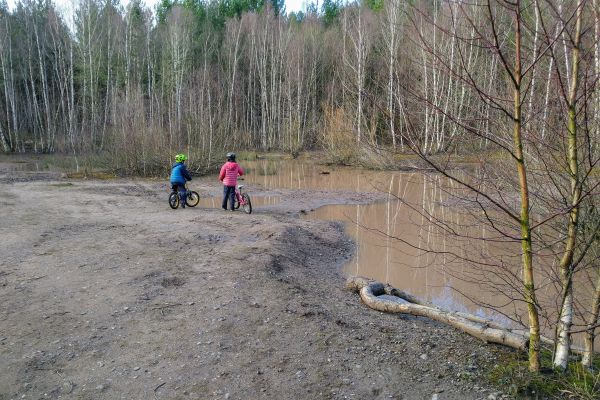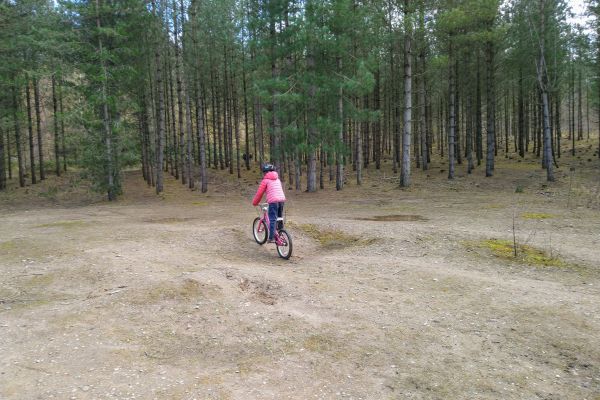 The other pond is fenced off to protect it, but it's in a nice little spot with a bench so it would be a good place for a picnic.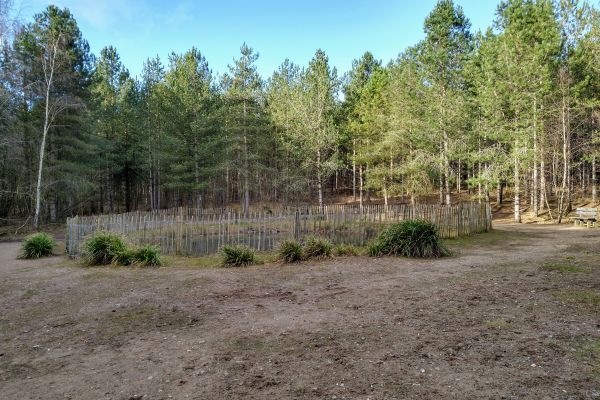 There is an adult exercise area (it isn't shown on the information board but can be found on the blue trail just before the steps) which again we spend a long time at, with the children laughing at our inability to do the monkey bars!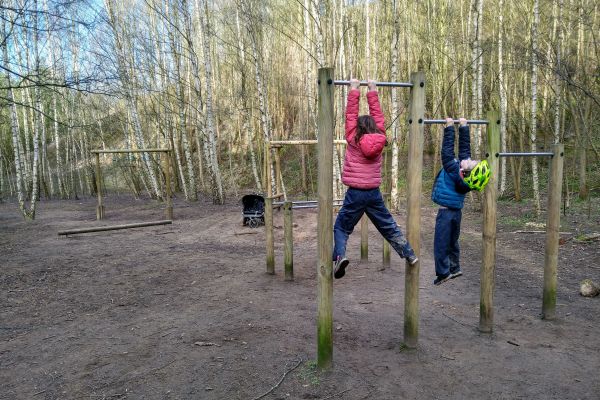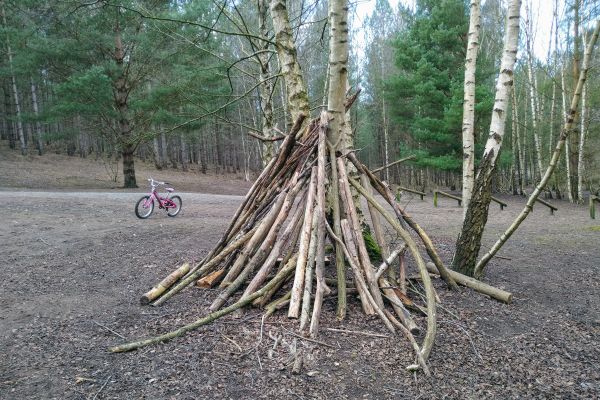 There is meant to be a nice view point somewhere but I was too busy pretending to be a dragon to work out where it was! I'll report back on our next visit….
If you do enjoy your visit, please be aware that you can donate to the charitable trust who run Maes Y Pant, details are on their facebook page.